This design is a mashup of The Haunted Mansion and The Haunted Mansion.
There's two fun images from The Haunted Mansion. One is the Hitchhiking Ghosts that attempt to accompany you home at the end of the ride. One of these three ghosts then appear in your Doombuggy as you approach the exit of the ride.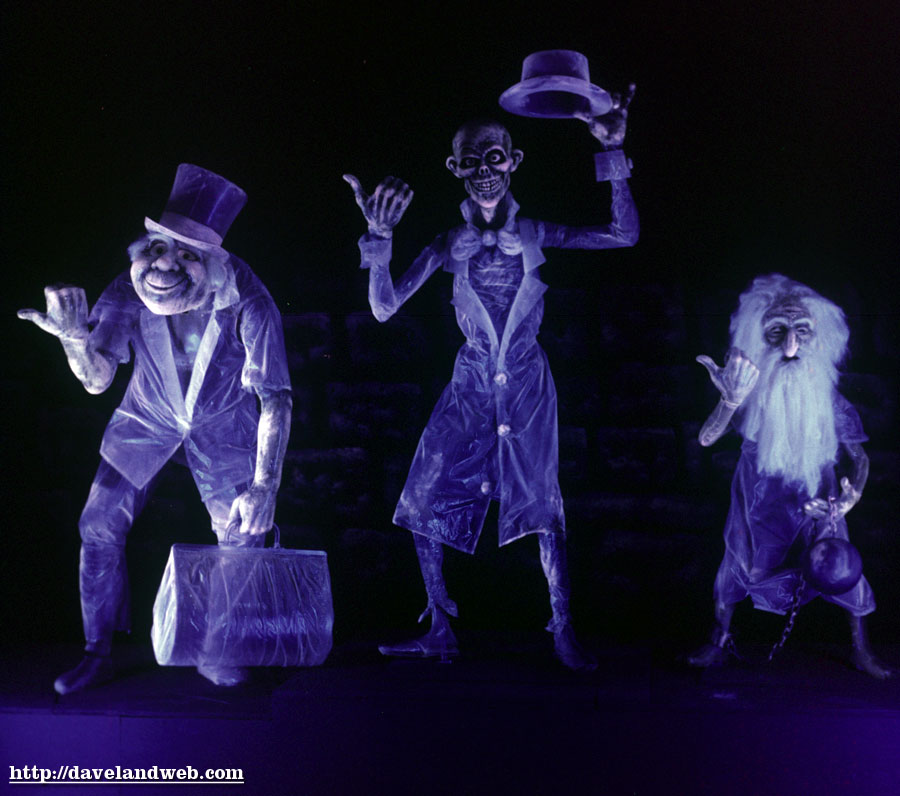 The other image comes from the other end of the attraction. When you first enter the spooky colonial facade, you come to stand in The Stretching Room, which contains four portraits that, while seemingly bland on entry, unroll with the stretching walls, to display more somewhat morbid fare.
The Quicksand Three are second from the right.
The stretching portraits are some of my favourite little touches in The Haunted Mansion, along with the moving busts and the creepy scary wallpaper.
This design is available on
redbubble
, for tshirts, prints, cards and stickers.